Does her Celtic cross-shaped bruise link her to a murder?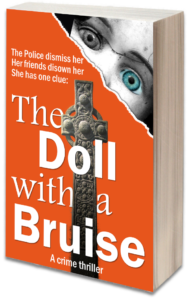 The taut crime thriller...
Books that take you beyond….
We're looking for readers and would-be writers who want to get involved.
Yup, unlike the rest of the book industry, we want to hear from you. 
If you have books you need us to write, ideas for our books, questions of our authors, TELL US
Me and my Umbra
What kind of Umbra would you want to have? Let us know and maybe add a picture - click below
Titles you want to see
Give us your ideas for the book that you would definitely read - click below...